Arron Sherlock – Managing Director
Arron has been in construction recruitment for close on a decade. He founded the company in 2014 and has grown the business into being one of Ireland's leading resources of staffing and training to the Irish Constructon industry. He works hand in hand with all our clients and in his trademark candid and transparent manner.  His dedication to delivering on the clients needs and to finding the best possible solution for all parties is what  has formed the back bone of the company.
Amy Power- Account Manager
Construction
Amy started in Sherlock as a junior recruiter,  and rapidly grew her desk to be a fully fledged discipline within the company. The Construction Desk provides staffing solutions for trades that are outside of the electrical or mechanical sectors. If you are looking for carpenters, roofers, bricklayers etc Amy is the person you need to speak to.
Dave McCoy- Account Manager
Electrical
Dave has several years of account management with Sherlock. Focused on the electrical services desk he has worked with some of the biggest electrical engineers across Ireland, on some of the countries landmark builds. If you are working on a short 2 month project or planning an extended 3 year programme, Dave is here to help you plan and keep your electrical projects on track.
Elaine Marron – Account Manager
Mechanical
Elaine manages all the Mechanical projects.  Elaine has managed major projects in Waterford, Dublin and Galway on both Large industrial, commericial and residential projects.  Elaine never shys away from a challenge and prides herself in working closely with clients to get a real understanding of their requirements and delivering on those. With a unique insight into Mechanical projects Elaine understands the complexities and nuances of  this specialised discipline.
Ash – Recruitment Specialist
Construction
With over 5 years experience working in construction recruitment both across Ireland and Australia, no matter how niche your requirements are Ash will find the right candidate to match your needs.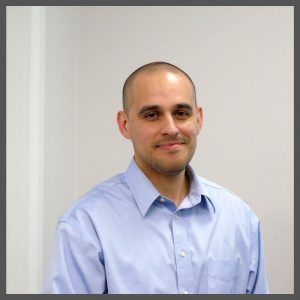 Jovani Morales-  Operations Manager
Jovani is  a driven, efficient and effective operations manager. As an a integral part of the organisation, He manages all the division and business operations across our Irish operations.
Damian Murphy –  Recruiter
Electrical
Damian forms a integral part of the Electrical divisoin, a keystone to the business. He joined one of the company's biggest and busiest divisions, and has quikcly stepped up to meet the mark. He is a tireless recruiter, who has a rare insight into candidiates needs and understanding of the clients projects, finding solutions that work for both tirelessly.
Linda Cotter,
Office Manager
Linda works tirelessly to manage the Dubiln Head Office, and manages the schedule of Our Managing Director. She keeps the office running like clock work.
Olivia Rodriguez Salazar –  Account
Olivia  manages all the accounts and the weekly payroll for more than 150 staff and operatives around Ireland.
Max Henderson- Marketing Manager
Max manages all the marketing efforts of the company. Using a multi-channel strategy across digital, social media and traditional  platforms. He is tasked with making sure current vacancies are visible to the right candidates at the right time, driving brand awareness and growing the business throughout Ireland and into Europe.
Ciara Ward- Reception & Front Of House
The first point of contact with Sherlock, Ciara is reception and front of house for the office. Welcoming daily trainee, candidiates and clients who come through our doors on daily basis.